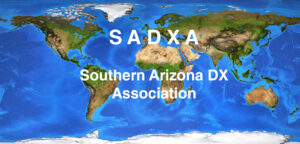 NEXT MEETING:
In February, we return to Cattle Town Steakhouse on Drexel Road. Our meeting will be held on Thursday, 2/16, with the meeting starting around 6:30 PM. If you want to join us for dinner before the meeting, plan to arrive around 5 PM. We meet in a back room at the restaurant.
During our January meeting, we elected new officers. They are:
Dennis Dismachek, N6ITY will return as President;
Paul Cowger, W9PDC, was elected Vice President mere minutes after joining the club(!);
Dick Jones, W0PZD, was elected Secretary/Treasurer. As soon as we get him set up with the club bank accounts we will let you know. In the meantime, if you have not yet paid your 2023 dues, please send a check for $25 to our outgoing Secretary/Treasurer, Richard Schmidt K7NSW. You can find his mailing address on QRZ.com.
Our meeting featured a presentation on FT8 by Jim Wysocki, W9FI.
————————————————
We have joined Groups.io which will make it easier to communicate with our members. Join us here: https://groups.io/g/SADXA
Some of you have been asking for a copy of the club's constitution. You can find it here: Club Constitution
Get the daily sunspot number along with other cool space weather info here: https://spaceweather.com
Looking to kill some time? Check out the DXZone website: https://dxzone.com
For an updated list of upcoming DXpeditions, visit https://www.ng3k.com/misc/adxo.html
—————————————-
SADXA is based in Tucson, Arizona, USA. Any amateur radio operator interested in DX is welcome to join us! For information on membership and dues, please contact our Secretary/Treasurer, Richard Schmidt K7NSW. His contact information is current on QRZ.com.