Please bear with us while we build our new website.
Next meeting: January 20, 2022
Cattle Town Steakhouse and Saloon + Zoom
Meeting details will be sent soon. This is our annual meeting where officers are elected, so we encourage you to attend either in person or online. Our current slate of officer candidates is:
President: Alan Komenski, AC2K
Vice President: Dennis Dismachek, N6ITY
Secretary/Treasurer: Richard Schmidt, K7NSW
Note that anyone can be nominated for an officer position as long as they are a current member of the club.
Speaking of which: HAVE YOU PAID YOUR 2022 DUES YET?
————————————————————-
In Memoriam – SK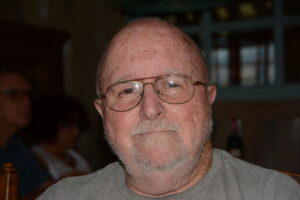 SADXA joins the family of John Slusser, WD7F, in mourning his death in December 2021. John was an active member of SADXA as well as other amateur radio organizations in Tucson, and he maintained our web page for many years. We will greatly miss him.